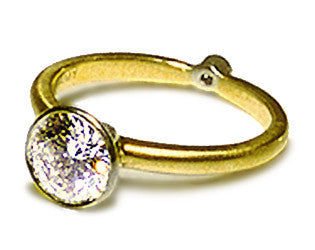 Spark Engagement Ring
---
This is a custom-designed piece. Please contact us for a quote.
---
Uniquely designed engagement ring with a small spark diamond at the bottom.
This was my original, signature engagement ring design. It contains a large solitaire bezel-set diamond, with a small diamond 'spark' at the bottom of the ring. The small diamond represents the beginning of a relationship, and the spark that occurs between two people as they start to fall in love. In time the spark blossoms into a great love, signified by the large diamond solitaire.
---
We Also Recommend