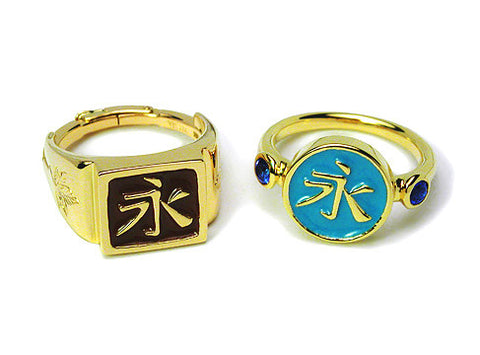 MemeRings
---
This is a custom-designed piece. Please contact us for a quote.
---
These rings, complementing each other like earth and sky, were made to celebrate 30 years of marriage, with the Chinese character symbolizing "forever".
The man's ring, in 18k gold, has a deep brown enamel background and oak leaves engraved on the sides. By special order, the shank has a hinge which permits the ring to expand and be removed easily. The woman's ring, in 20k gold, has a teal blue enamel background and a pair of bezel-set faceted rich blue sapphires.
---
We Also Recommend