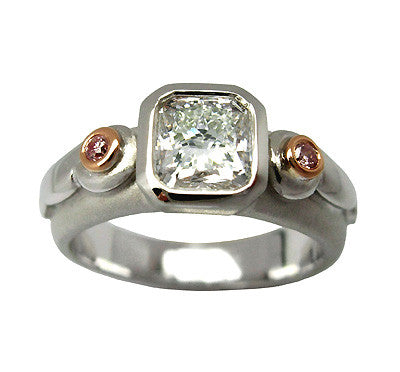 Marsha Ring
---
This is a custom-designed piece. Please contact us for a quote.
---
Marsha's boyfriend knew two things: One, that she would definitely want a custom-designed engagement ring, because it's more meaningful. Two, that she loved pink diamonds.
After discussing style and design preferences, he offered the following quote by Comte DeBussy-Rabutin - "Absence is to love what wind is to fire; it extinguishes the small, it enkindles the great." Thus, the pink diamonds are sparkling brightly in swirls of platinum metal.
---
We Also Recommend